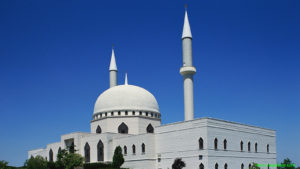 If you are an American Muslim, chances are that at some point you've thought about how your assets will one day have to be distributed to your heirs after you die. But that's probably about as far as you've ever taken that thought. While it is true that we will all die one day, it is NOT the case that our assets will somehow magically distribute themselves to our loved ones and heirs. We must think about how to accomplish this outcome, and then we must plan accordingly. In law, this field is called "Estate Planning." If you think about it, your Last Will and Testament could be the most important legal document that you ever sign. Without one, the courts – and not you – decide what happens to your assets. They can even decide what happens to your children.
The Quran in Surah Baqarah (2) verse 180 prescribes the preparation of a Will, "It is decreed that when death approaches, those of you who leave behind wealth shall bequeath equitably to parents and kinsmen. This is an obligation on the God-fearing."
"It is the duty of a Muslim who has anything to bequest not to let two nights pass without writing a will about it." (Sahih al-Bukhari)
Creating a Will is not only a practical necessity, it is a religious obligation. You don't need a lot of time to create a custom, high-quality Will. HalalDocuments' simple 3-step process makes it fast, easy and affordable to create a comprehensive Will, complete with advanced provisions.
Many people use a Will to accomplish their estate planning goals. A Will is a legal document that indicates your desire about the distribution of your assets and property following your death. A Will gives you decision-making control over who Will be responsible to administer your estate and follow your wishes (the executor or personal representative), who gets what (the beneficiaries) and also, how and when they are to receive it. For those with minor children, what is most important is that a Will allows you to state who you want to be responsible for the care of your children (guardian). Without a Will these decisions will be made by the court, not you. Wills however, are subject to probate. Probate is the court-directed process of distributing a person's assets and possessions after death. The probate court governs the distribution of your estate according to the instructions of your Will.
To learn more about Wills, please visit the HalalDocuments Learning Center